Thousands of students have joined their lecturers for the first in a planned series of strikes over proposed changes to university pensions.
Walkouts affected 64 universities across the UK, with lecturers and other workers protesting against potential alterations to the Universities Superannuation Scheme (USS).
According to the University and College Union (UCU), the changes would leave a typical lecturer almost £10,000 a year worse off in retirement.
Universities UK (UUK) has insisted that the scheme – which hundreds of thousands of university workers are enrolled on – needs to change due to a deficit of more than £6bn and the rising cost of future pensions.
:: Recap: University workers strike over pensions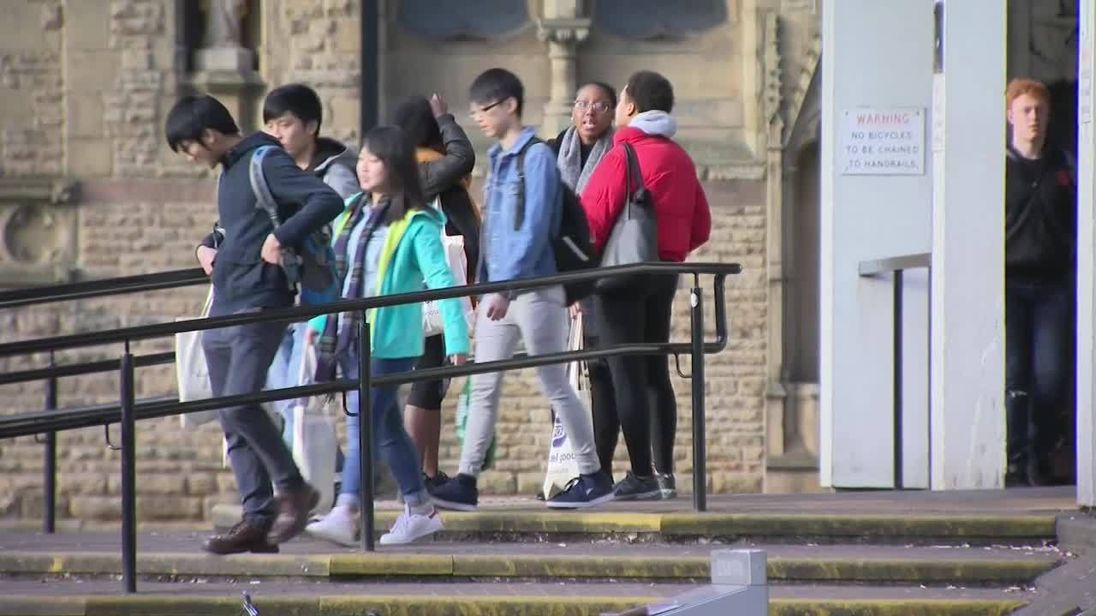 With no end in sight to the long-running debate, industrial action got under way on Thursday.
It could go on until 19 July, which covers the period when more than a million students will be sitting exams and having them marked.
Students at universities from Southampton to Glasgow showed solidarity with their lecturers, with a YouGov poll having found that 61% supported the strike action and just 2% blamed workers for the disruption caused.
But some were unhappy to be faced with cancelled lectures and seminars on Thursday, with thousands signing petitions demanding compensation for the missed classes.
:: Students argue for and against university strikes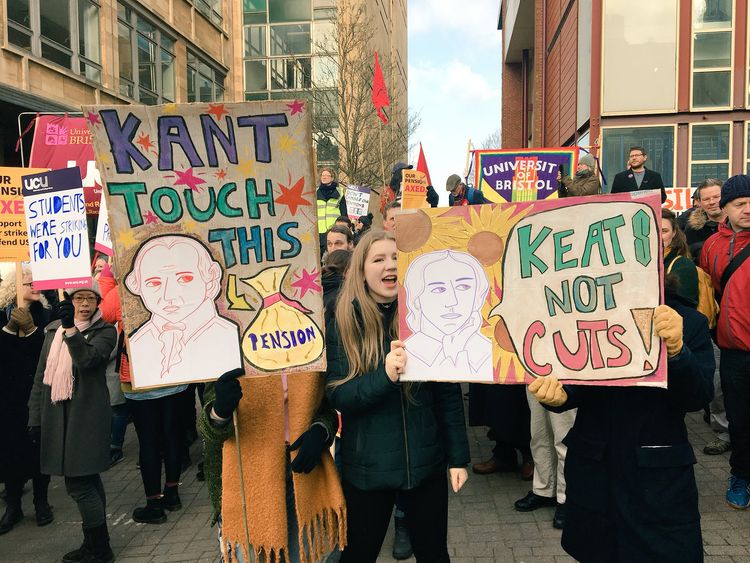 More than 3,000 signed one petition at the University of Leicester, which asks for £300 of compensation for every student affected by the strikes.
"We judge this to be a fair share of the £9,250 annual tuition fee we already pay to this university that we will lose in the anticipated cancellations," it reads.
Labour leader Jeremy Corbyn spoke out in support of workers, adding that he was "deeply concerned" about UUK's proposed changes to USS.
"Downgrading the pension scheme will affect recruitment, retention, and ultimately our ability to offer world-class higher education," he said.
"Everyone deserves the dignity and security in old age that comes from a decent pension."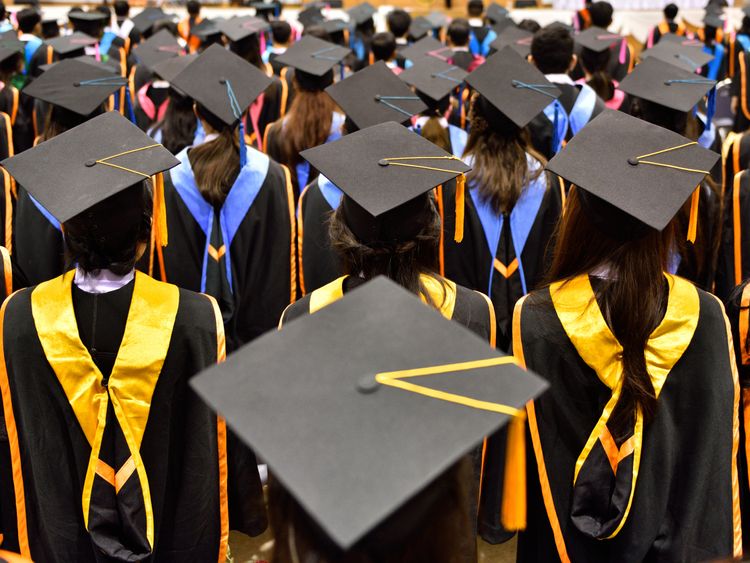 Mr Corbyn said a solution was needed "for everyone's sake" to avoid any further disruption, and his call was echoed by universities minister Sam Gyimah, who urged UUK and UCU to "get back to the negotiating table".
"I am deeply concerned about the impact this strike will have on students, who deserve to receive the education that they are paying for. For many, this is a vital time in their studies," he said.